HELLO IT'S BEEN A WHILE. Yes, I did not post the entire month of August (I'm sorry!!) I have a relatively good reason–my life got HECTIC. Maybe even more than hectic, it was basically pure chaos. Between moving into the city, starting another semester of grad school, friend stuff, family stuff, personal stuff…I barely had time to breathe. But WE'RE BACK & Ampersand is ready for all things fall & fun ~
The thing about chaos or a hectic time in your life is that you have to embrace it. If you try to fight it, you'll drown. You gotta just keep moving, keep flowing & know that the chaos will (eventually) subside and you'll be smooth sailing. Likes & Favorites this week is all about the things that have helped me embrace/survive this chaotic season of my life. Read on.
Energize Your Morning
Even though I'm a morning person, I had a hard time waking up during my month of chaos (clearly my body just wanted to REST). As part of my nightly routine, I spritz my pillow with lavender spray to relax me to sleep, so I was super excited to try out Saje Natural Wellness's Brainstorm Invigorating Face & Body Mist to energize my morning! Guys, this stuff rocks. I keep it on my nightstand and spritz it a few times on my face/neck when I wake up. The orange-cedarwood scent immediately wakes me up, plus it's a nice little self-care activity to start my day. Check out more of Saje Natural Wellness's products here!
*HEY THERE! JUST WANTED TO let you know THAT I RECEIVED THESE PRODUCTS AS A GIFT, BUT ALL OPINIONS ARE 100% MY OWN. THANK YOU FOR SUPPORTING THE BRANDS WHO SUPPORT AMPERSAND!
Becoming a real commuter
So with my move, I've had to become a real commuter~ (i.e. taking public transportation) again. I used to do it all the time for my first job, but I've gotten used to my 20 minute drive for the past year and a half. While my commute is *slightly longer via bus/train, I'm actually enjoying the down time to read/listen to music/not deal with crazy rush-hour drivers. Something that has REALLY helped as well is getting this sporty-chic backpack. I was originally looking at this one (splurge) but ended up getting this one in grey (save!) It's big enough for everything I need (planner, water bottle, wallet, emergency umbrella, etc.) & had a laptop sleeve AND a zipper pocket for shoes (because, let's be real, not trying to catch a train in heels #flipflopsfordays) Something as simple as switching my shoulder bag to a backpack has really made all the difference during my commute. 10/10 recommend.
Navigating Public Transportation On the topic of commuting, I recently re-downloaded the app Transit & it's saved my life. My commute is somewhat straight forward but there's a ton of ways for me to get from home to work, so my first week commuting was spent trying out aaaalll the combinations of public transportation (I'm basically SEPTA queen now). Transit came in SO handy because I can be anywhere in the city, type in my destination & it immediately shows me all the ways I can get there/public transit times. If you live in a city, download it ASAP. True lifesaver. 
CHEAPER & (RELATIVELY) HEALTHIER PSL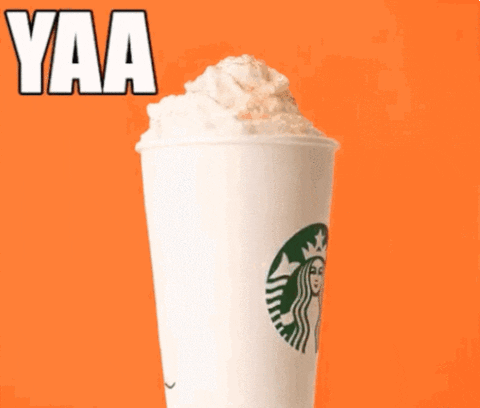 I've definitely shared this before, but since it's PSL season, I thought I'd share it again. Basic pro tip: how to get your PSL's cheaper & (sorta) healthier. Instead of ordering a pumpkin spiced latte, ask for a misto with a pump of pumpkin. A misto is just coffee with steamed milk, but that one pump of pumpkin gives you that fall flavor without it being super sugary. Aaaaand you save $3-4. You're welcome.
Lombard Cafe
On another coffee note…I found my new go-to coffee shop since my move <3 Philly peeps, check out Lombard Cafe because it's truly lovely. That's all.
Liking (well LOVING) my new apartment & favoriting embracing the chaos.
In case you missed it…my last post was from July (again, sorry, August was a blur). It's a good one if ya need a pep talk.