Around this time every year, I get a little nostalgic for my second semester of senior year of college. Truth be told, those 5 months were some of the happiest/most fun of my life. Of course it was partially because I was at my favorite place/second home with my absolute favorite people, but it was also my "senior year mentality" that made me so happy. It kind of got me thinking–while it's impossible for the real world to exactly resemble that last semester of college (sorry to burst your bubble), we can take some of that senior year mentality and apply it to our lives now. I think we all get a little caught up post-grad about how "old" we are since we're "adults." But in reality, we are still so young & should rightfully act like it. So here are some aspects of that second semester mentality that can be applied to everyday life. Sure, we can't act exactly like a college kid in the real world (probably for the best), but we can start to think like one.
Have a sense of urgency
I read a quote recently that said something along the lines of, "you have enough time in life to do everything you dream of doing." And while I agree that life is long & we should create our own timelines for things, life is also very very short. That last semester of senior year, I was very aware that I had a finite amount of time left. While at times it made me a little sad (4 years of awesomeness coming to an end!), it mostly pushed me to do all the things I wanted to do in college before I graduated. This sense of urgency helped me get over some of my fears and just do it and honestly, resulted in some incredible memories and relationships.
I'm not saying throw caution to the wind & haphazardly make hasty decisions. But have a little sense of urgency because this is your life so let's just make the most of it already. Kiss the boy if you want to kiss him. Quit your job and travel for a year if that's what you've dreamt of. Start a business, write a book, go after the things you actually want. If you've been thinking about it, mulling over a decision, creating excuses out of fear/worry, just do it. No better time like the present right?
Soak it all in & savor the small moments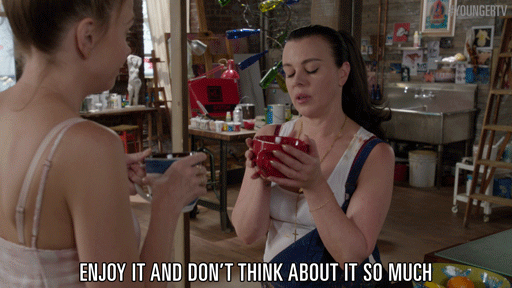 Senior year, my dad always reminded me to "soak it all in." He basically meant, be mindful & savor the small things. Because second semester had a lot of "lasts," I wanted to be sure to truly enjoy things on campus before I couldn't anymore. I went to my favorite brunch place once a week, sipped pomegranate iced tea outside, stopped by my favorite professors' office hours, actually listened to the bells that rang in the campus green.
This concept isn't only applicable to college seniors–being mindful is actually scientifically proven to make you happier. So enjoy the small moments of your everyday life. Find your simple joys.
Spend quality time with friends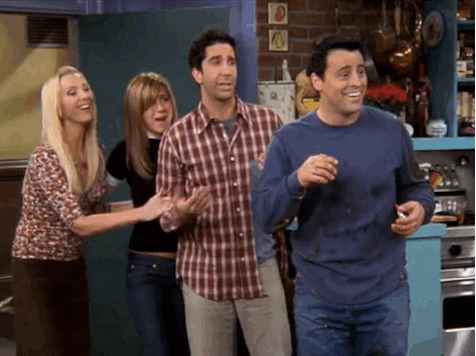 This was a big one. As soon as my classes & activities winded down, ALL my free time was devoted to spending time with my friends. I didn't know where we'd all end up post-grad (luckily a lot of us are still in Philly/the east coast, #blessed), so I wanted to spend as much time as humanly possible with them.
Again, not rocket science here, but spending quality time with good people = makes you happier. It's easy to get caught up in work, responsibilities, etc. etc. We already have limited free time in the real world, but make seeing friends a priority during the week. Or if you can't physically see them, call or FaceTime them. Doing well at work, achieving your goals & all that is really great, but what makes life worth it is whom you share it with. 
Related: 15 Things College Grads Wish They Knew Before Getting to the "Real World"
Say hi & make new friends
On a similar note, make new friends! I was astonished at how many new people I met during my second semester senior year. Again, I think it was the mentality that "I have only x amount of days left on this campus so let me make the most of it" that caused me to simply say hi to people & start conversations with people I hadn't met before.
Reminder: you can do this in the real world too. Honestly, I'm not the best at this because I have a little bit of a "no new friends" mentality (again, I've been lucky enough to have kept a lot of my close friends from college who are amaaaazing), but I've been trying to break that because there are a lot of cool people out there (duh, right). It really can be as simple as saying hi to that girl in your yoga class you see 3 times a week (true story) or asking your work friends to grab lunch or hang outside the office. I think making new friends in the real world gets this rep of being impossible, but that doesn't have to be the case.
Get a little reckless
We're still young. This is something I have to remind myself almost daily. Of course we were a little more reckless in college (drinking on Wednesdays, skipping our 8 am classes, etc. etc.) & can't act exactly the same way (or do, more power to ya!), but we're still young so we should enjoy it. Because let's face it, at some point we're all probably going to have a mortgage & kids and won't want to go anywhere past 9 p.m., so might as well make the most of our unattached~ reckless years while we can. 
Acknowledge the bad, but don't dwell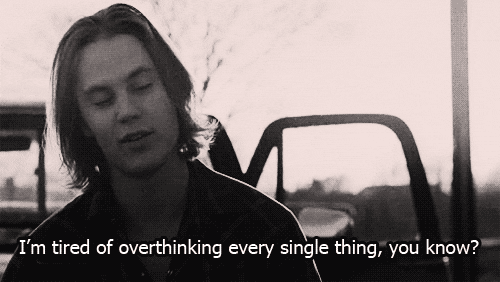 I did not have a job lined up for after graduation which put a (slight) damper on my second semester. It was a source of stress for me during that time & caused me to break down more than a few times at my kitchen table in a sea of job applications. But immediately after I dried my tears & cursed my resume for the 100th time, I went on to do more fun senior year things. I didn't have time to be sad about being jobless because senior year was ending & I had better things to do.
Sh*t happens. Life isn't perfect & you're going to be sad/ frustrated/ disappointed/ heartbroken. It's okay to feel those things, break down at your kitchen table & curse the universe, but don't dwell. More often than not, even if you have one area of your life that's a little sucky, the rest is probably pretty good. Acknowledge the sucky part (that's important), but keep cultivating/enjoying the good parts. Don't overthink it too much.
Good vibes only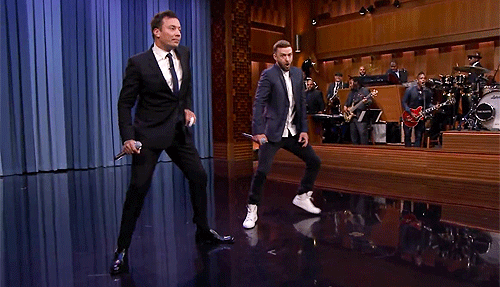 During senior year, it was very easy to get caught up in the "oh my god, this is ending, the world is over, this is the last time I'll ever be able to do xyz." Luckily, to combat this, my friend Danielle & I came up with the mentality that it wasn't a year of "lasts," it was a year of "firsts." We focused on all the new things/adventures we had during senior year instead of focusing on how it was the last time we were doing whatever we were doing.
Cliche, I know, but being positive does have a major effect on your happiness. A little optimism goes a long way. Sometimes just shifting your focus ("lasts" to "firsts") is the only thing you need to turn a situation around. Things are more fun, happier & easier when you have good vibes. 
While senior year of college can't last forever, a senior year mentality can. Of course senior year will always have a special place in our heart, but the real world ain't all that bad.
What's your favorite senior year memory? Leave me a comment below. &.
In case ya missed it…