Happy Thanksgiving! While I'm thankful for the major things like the wonderful people in my life (shoutout to the parents, Krista, family, my nova & home friends and Ry) and a few big things (my job, awesome apartment, Villanova basketball, Starbucks, white wine & brunch), here's a list of the random little things I'm grateful for too.
1. Turkey trots
We have a Jaworski-family tradition of running a Turkey Trot every year. It started with my dad and uncle, but some years we've had up to 10 of us running it. It's a nice way to start Thanksgiving and bond with my dad.
2. Chapstick 
I'm legitimately addicted to Burt's Bees and I don't care who knows it.
3. TV shows online
Let's be real, most of my favorite shows I never watch live. Thank goodness for being able to binge watch them online.
4. Nude heels
Because when you find the perfect pair, you win at life.
5. Gel manicures
Best feeling= having your nails done. Worst feeling= them chipping. Solution= gel manicures.
6. Raspberries
I'm 95% sure I could eat a whole carton in one sitting. #noshame
7. Semi-sweet chocolate chips
On a similar food note, I keep a bag of these in the fridge at all times. My roommate Haley can attest to this.
8. Sunsets
What's better than a good sunset on the water?
9. Emojis
Specifically those above.
10. Frank Sinatra's Christmas Album 
Which I started listening to approximately 2 weeks ago.
11. The Princess Bride
One of the best movies of all time. If you haven't seen it, I highly recommend it.
12. Cups of tea/coffee
Plus a cozy blanket & some candles.
13. Leggings
Now that I can't wear them almost every day to class, I appreciate them more on the weekends.
14. The Villanova Church
Have you ever seen anything more perfect?
15. Doing laundry at your parents' house
Because it's *~FREE~* (and your mom might fold it for you).
16. Waking up and realizing you have more time to sleep
One of the best feelings in the world.
17. Good pens & legal pads
You know the feeling of writing with a really good pen. Or when you check something off your to-do list. And I just like taking notes on legal pads because it makes me feel important.
18. Fresh flowers
Because they're just so happy :)
19. Listening to country music in the summer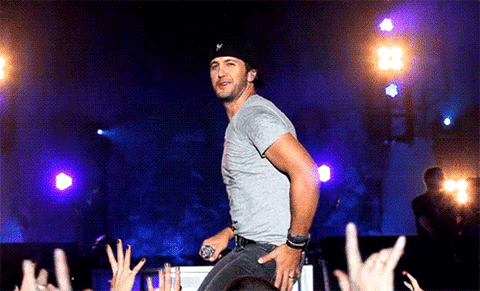 Specifically, windows down on the way to the shore. It's the best, y'all.
20. Blogging
And for everyone who continues to read, I'm really thankful for you!
Here's to Thanksgiving & being grateful for the little things &.